Risk Advisory Services
In a constantly changing environment, where new risks are emerging, we support organizations in proactively managing their risks to ensure sustainable performance and informed decision-making.
We offer specialized expertise in identifying, assessing, managing and monitoring the risks facing any organization. Whether financial, operational, strategic, regulatory or technological, our team works closely with clients to understand their environment and the risks associated with it.
Our services include:
Risk assessment and management strategies
We analyse the risks specific to each organisation, taking into account its sector of activity, size, complexity and objectives. We develop appropriate risk management strategies, in line with best practice and current regulations.
Setting up internal control systems
We help our clients design and implement effective internal control systems to prevent fraud, ensure regulatory compliance and promote strong corporate governance.
The implementation, support and certification of internal audit services
We help our clients design and implement an effective internal audit strategy, in order to provide reasonable assurance that they achieve their governance, internal control and risk management objectives. We perform compliance audits to the standards of the Institute of Internal Auditors (kwaliteitsborging van een interne auditactiviteit).
Operational risk management
We work with our clients to identify and mitigate operational risks related to their processes, safety and well-being in the workplace, information systems, supply chains and business practices. We develop action plans to strengthen operational resilience and improve efficiency.
Cybersecurity and data protection risk management
We help our clients assess and manage cyber security risks, including cyber attacks, data breaches and emerging threats. We offer solutions to strengthen the security of IT systems, protect sensitive information and ensure business continuity.
Regulatory compliance risk management
We help our customers navigate a complex and changing regulatory landscape. We identify the regulatory obligations applicable to each sector and jurisdiction, and propose strategies to ensure compliance and prevent sanctions.
Gap analysis audits and certification of management systems
We support our clients in preparing certifications for their management system according to the ISO 9001 (quality), 14001 (environment), 27001 (information security) and 45001 (prevention and well-being) standards. We carry out so-called "blank" audits in preparation for certification. We certify management systems under the cover of certification bodies.
This concerns
The Risk Advisory services are aimed at a wide range of organisations, both public and private, in different business sectors, to help them proactively manage their risks to ensure sustainable performance.
Our approach
Our approach begins with a rigorous assessment of existing risks, using advanced methodologies and sophisticated analytical tools. We identify potential vulnerabilities and threats that can affect our clients' performance and reputation. We then develop robust action plans and concrete recommendations to mitigate these risks and strengthen the organisation's resilience.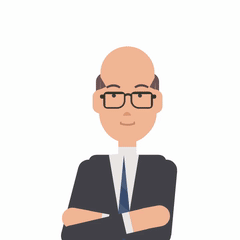 Our expert at your service
Johan Lambert has a wealth of experience in the private and public sectors, both nationally and internationally.
A graduate of the Ecole Royale Militaire and the ISC Saint-Louis, his qualifications include internal auditor (CIA), information systems auditor (CISA) and lead auditor for management systems for quality, the environment, information security and health and well-being in the workplace (ISO 9001, 14001, 27001 and 45001). Johan is also a Level 1 prevention consultant.
Johan is a member of the Institute of Internal Auditors (IIA) and is accredited to review and assess internal audit services. As a qualified auditor he participates in the IIA's guidance development programme.
Johan has carried out numerous systems certification audits and internal audits, contributed to risk analyses and monitored as many service or process improvements in many areas such as business strategy, the medical sector, public transport, the chemical industry, car manufacturing, retail, humanitarian operations, human resources management, public service activities, the life cycle of technical systems, software development and cybersecurity, budget management and public procurement, logistics hubs, corporate culture, etc.
Johan specialises in (agile) internal audit, risk management, internal control systems and integrated management systems (COSO, ISO, NIST, BE CyFun, etc.).
Working languages: French, Dutch, English.

Our company is fully committed to complying with the strict requirements governing the profession of registered auditors in Belgium, particularly with regard to ethical principles, permanent training, auditing standards, quality standards, etc.